PGX SL Putter
The PGX putter line has always been one of our most popular models we have ever carried. The PGX SL keeps up with the tradition and is the newest putter to join to the family. The putter features a 2X ORB alignment system unlike any other putters we carry. The top line will assist in lining up your putts and making sure you are on target from the start. Give the PGX SL putter a try and see how it improves your game on the green.

PGX SL Putter
2X ORB Alignment System
---
PGX SL Putter Features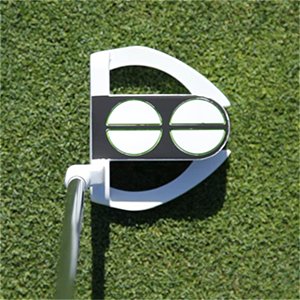 Offset Hosel
The "Plumber Neck" hosel on the putter is offset to help with alignment, by making sure your putt is on the right path from the start.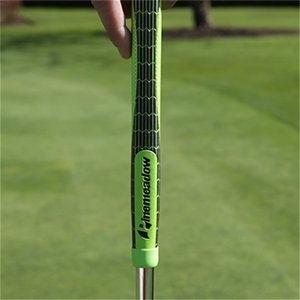 Pinemeadow Spider Grip
The black and green grip is a popular putter grip we carry. It is manufactured with polyurethane and fiber layers that give it a firm feel while being comfortable and providing excellent shock absorption.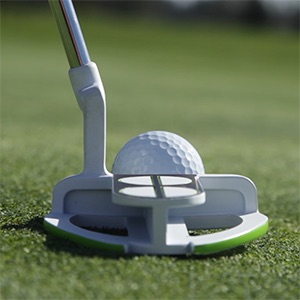 Center Balanced
The weight of the putter is pushed towards the center giving the putter head a nice balance. This will help you keep the putter aligned during your stroke.
---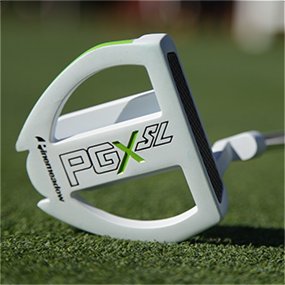 PGX SL Putter
2X ORB Alignment
Consistent Face Insert
Includes Headcover
Men's Standard Length: 34″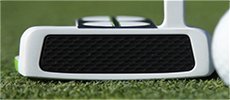 Consitent Face Insert
The insert creates a nice smooth roll while minimizing skipping.
2X ORB Alignment System
Includes Headcover
| Club | Putter |
| --- | --- |
| Lie | 72° |
| Weight | 340g |
| Men's Std. Length | 34″ |
| Ladies Std. Length | 33″ |
Shaft and Grip:
Displaying reviews 1 - 5 of 12 in total
Tom Diehl rated this product

on 09/25/20 Best putter ever! More balanced than well-known brand equivalents and helps with alignment too. Have used it on fast, sloped greens and flat slow greens alike. Handicap has gone from 11 to 7.5 and that's mostly thanks to this putter.
James Sullivan rated this product

on 08/25/20 Why no left-handed model? You're righthandist!
Jamie Robinson rated this product

on 06/08/19 Got my pgx putter very satisfied with it looks great feels good in my hands great control
Jerry rated this product

on 03/21/19 Where's the lefty version?
John rated this product

on 09/27/18 I've been able to golf several rounds with the new putter + the Super Stoke grip. It was easy to transition from my Ping and is exactly what I was hoping for. It is comfortable, balanced, and I'm able to consistently make the same contact on the face from any distance. The color choices are impressive on the greens and really make it easy to align with the target line. I'm much more confident with this new putter and can now focus on other parts of my game. It made the cut!
Displaying reviews 1 - 5 of 12 in total