PGX SL Putter
The PGX putter line has always been one of our most popular models we have ever carried. The PGX SL keeps up with the tradition and is the newest putter to join to the family. The putter features a 2X ORB alignment system unlike any other putters we carry. The top line will assist in lining up your putts and making sure you are on target from the start. Give the PGX SL putter a try and see how it improves your game on the green.

PGX SL Putter
2X ORB Alignment System
---
PGX SL Putter Features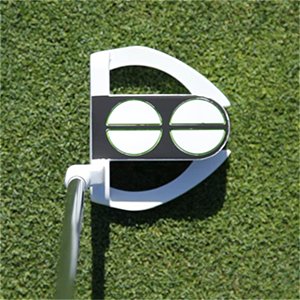 Offset Hosel
The "Plumber Neck" hosel on the putter is offset to help with alignment, by making sure your putt is on the right path from the start.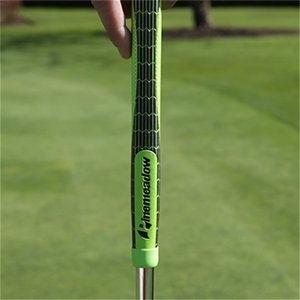 Pinemeadow Spider Grip
The black and green grip is a popular putter grip we carry. It is manufactured with polyurethane and fiber layers that give it a firm feel while being comfortable and providing excellent shock absorption.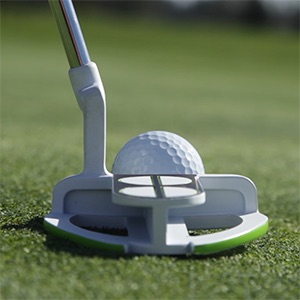 Center Balanced
The weight of the putter is pushed towards the center giving the putter head a nice balance. This will help you keep the putter aligned during your stroke.
---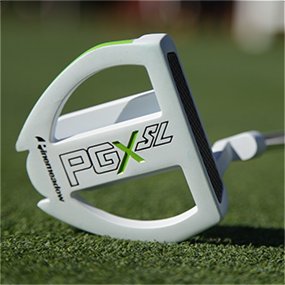 PGX SL Putter
2X ORB Alignment
Consistent Face Insert
Includes Headcover
Men's Standard Length: 34″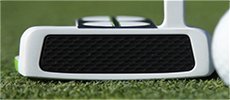 Consitent Face Insert
The insert creates a nice smooth roll while minimizing skipping.
2X ORB Alignment System
Includes Headcover
| Club | Putter |
| --- | --- |
| Lie | 72° |
| Weight | 340g |
| Men's Std. Length | 34″ |
| Ladies Std. Length | 33″ |
Shaft and Grip:
Displaying reviews 1 - 5 of 21 in total
David Remington rated this product

on 11/10/22 Delivery guy brought it this morning, I was out playing in about an hour. Quite pleased, has a great feeling and super easy to line up. Highly recommended. (Love the green grip)
Roger rated this product

on 10/25/22 excellent putter for the price this compares with 300$ + putters no putter is worth $300 but this putter is worth the money easy. good weighting easy to use.
Stu rated this product

on 04/03/22 I have owned two of these and this putter is well balanced, accurate and, well, just has a great feel. A steal at this price.
Jake rated this product

on 07/29/21 Why no lefty version? Can't wait to try one but it needs to be lefty
Roberto Romero reviewed this product on 06/13/21 When are you planning to make left handed sl putter. Tell me . I need to buy a putter An answer please
Displaying reviews 1 - 5 of 21 in total